Barbara Piltaver
Barbara is the publisher of People and Places Newspaper which she started in August of 2011. A lifelong resident of Schiller Park, she always felt it important that residents needed to be kept informed about their communities. Since newspaper coverage for Schiller Park stopped about twenty years ago, she made it a goal to bring a newspaper back to the area. She tries to include all of Leyden Township in her reporting and wants to keep true with the mission of the paper to "inform, educate and entertain."
Barbara Piltaver's Latest Posts
The Harlem Wizards are coming to East Leyden High School, Sunday, February 26th at 1:00 pm. The afternoon promises to be a fun filled event that is great for kids and adults and will guarantee to put a smile on your face! This event is hosted by the District 84 Parent Teacher Association. The Harlem […]
Cardinal Blase J. Cupich to celebrate St. Celestine School's 80th Anniversary for Catholic Schools Week Sunday, January 29, 2017 9:00 am Mass St. Celestine Church 3020 N. 76th Court, Elmwood Park, IL 60707 All are invited to St. Celestine School Open House following Mass, Sunday, January 29, 2017. 10am till Noon. St. Celestine School 3017 N. […]
FOR SALE: New Wilson Golf Hope Platinum 11 Piece Woman's  Right-Handed Complete Golf Club Set with bag $200  OBO 847-824-9459
DISTRICT 212 ANNOUNCES 2016 HOMECOMING COURT FROM BOTH CAMPUSES WEST LEYDEN HOMECOMING COURT GIRLS Carolay Alvarado Cynthia Diaz Noelle Lowther Yesenia Luangkhoth Gianna Lurigio Naomi Martinez Ashley O'Donnell Michayla Radomski Esmeralda Sanchez Xitlalli Solis BOYS Jose Alvarado Joshua Cubon Jesus Delgado Joselito Delvalle Dominic Fredrickson Jalen Moore Ivan Nunez Alexis Salgado Jose Sanchez […]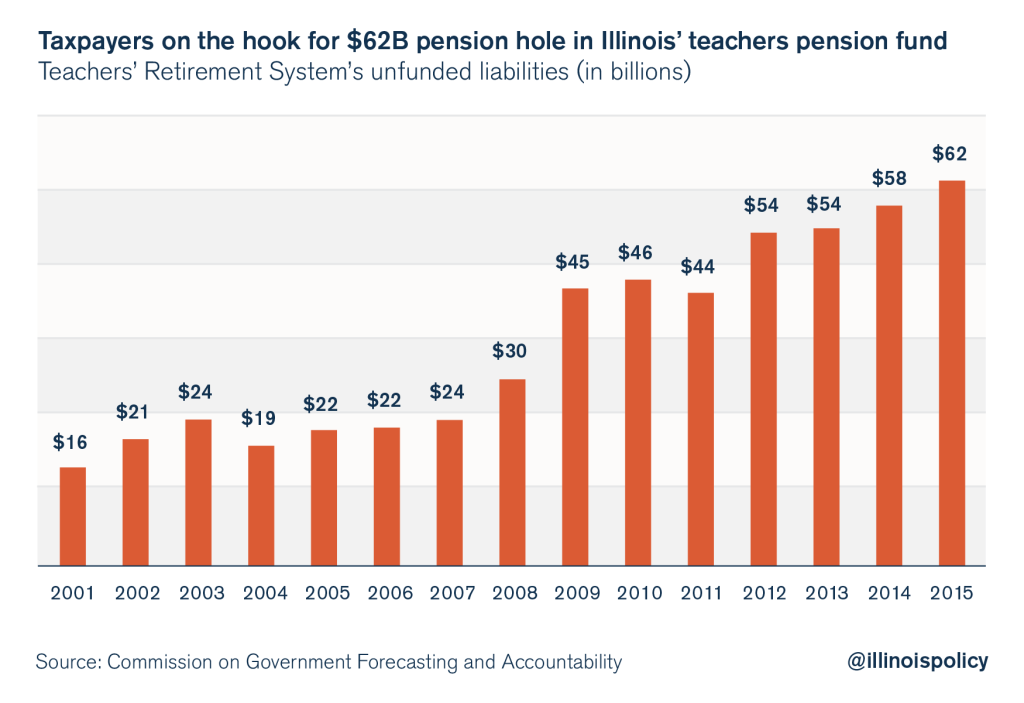 Every time you turn around, there's a new mess in Illinois pensions that ends up costing taxpayers billions. Sometimes it's corrupt double-dipping that lets government workers tap into multiple pensions. Other times, it's salary spiking that boosts the multimillion-dollar pensions of superintendents and administrators. Most of the time, it's politicians treating the pension systems as their own political slush funds. And as […]
GARAGE SALE – 2541 & 2527 Silvercreek, Franklin Park, IL  9 am to 5 pm. Tools, Clothing, Fall, Easter and Christmas Items. Some baby items also. Much, Much More!  Don't miss it.
  IR-2016-89, June 17, 2016 WASHINGTON ― The Internal Revenue Service today issued a consumer alert about possible fake charity scams emerging due to last weekend's mass-shooting in Orlando, Fla., and encouraged taxpayers to seek out recognized charitable groups. When making donations to assist victims of last weekend's terrible tragedy, there are simple steps taxpayers […]
Scamp Studios Summer Arts Camp 2016 This summer's camp theme is: Creative Mischief: Mythology, Magic, Monsters, and more! Tuesdays, June 14thrd – August 9th –  10:00am-Noon: Ages 4-7years old                                                  1:00pm-3:30pm- Ages 8-13 years old                                                      $15 per child per camp date. Week 1- June 14th : Dragons! Week 2- June 21st: Under […]
Scamp Studio's Five Year Anniversary Celebration! Please join us Saturday, June 25th from 1-4pm as we celebrate 5 years in business with our first ever Art Show and Open House, featuring art created by our students and instructors!  All Scamp Students, of all ages, will be eligible to submit work. Students from all classes, including […]